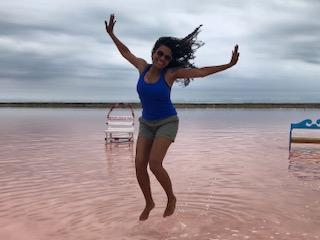 Greetings and salutations!
I am happy to be a Jaguar now! I have worked for the SCUSD for 10 years, and love serving my Health Professions community. As a Colombian native, I travel back home to visit family every year —yes, yo hablo español! I love dancing, travel, hiking, and yoga. I will graduate from California State University, Sacramento in May 2020 and want to teach Spanish in high school. Please contact me for our school attendance needs.
Mucho gusto!
(916) 395-5010 ext 501031
Hi, I'm happy to be here at Health Professions! I've been with SCUSD for the last 10 years. I have a background in Tourism Management and have worked at NMSU as the Catering Manager, ran a lodging facility in the Grand Canyon, AZ and a Bed and Breakfast in Artesia, NM. I look forward to supporting the families and students at Health Professions. If you need anything please don't hesitate to stop by the front office.
(916) 395-5010 ext 501001