Academics
Welcome to our Health Profession family!
We are honored to serve this engaged and empowered community of learners, and we are delighted that you are interested in learning more about Arthur A. Benjamin Health Professions High School and the extraordinary opportunities we offer our students.
Our educators are dedicated to educating minds and cultivating the hearts of our students, and we do so in a diverse community of students, exemplary faculty, and dedicated staff. It is our expectation that Arthur A. Benjamin Health Professions High School graduates will be well-prepared to succeed in a broad range of post-secondary academic and professional pursuits due to exceptional skills in critical thinking, communication, and cultural competency. Over time, AABHPHS graduates will help to increase the diversity of health care leadership in the greater Sacramento region and thereby improve health outcomes for multiple underrepresented communities
We would love to share more about our outstanding learning community and explore how we can partner to educate the next generation of health care professionals. Please feel free to contact us if you have questions regarding classroom norms, expectations, homework, and content.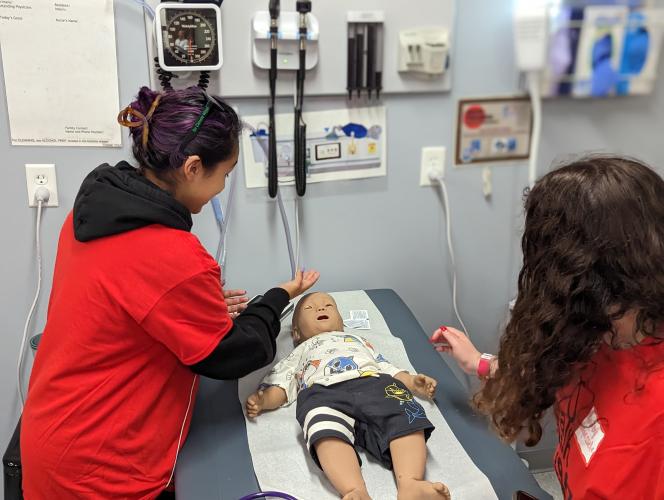 At HPHS, students graduate college and are career ready! We have developed a Work Advantage Certificate Program that will teach students the knowledge and skills necessary for entry-level health care industry jobs.