Student Spotlight!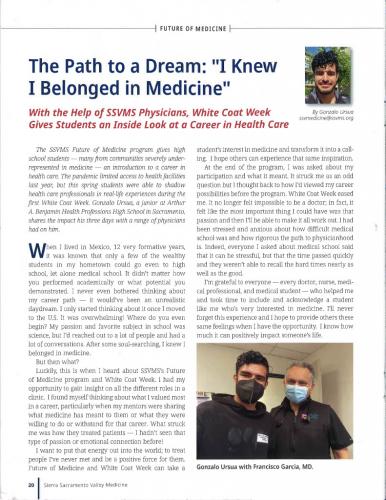 Check out our very own Jaguar Gonzalo Ursua, who has been recently published in Sierra Sacramento Valley Medicine!

Read his incredible story about his time with physicians of the SSVMS Future of Medicine program and the impact they have had on him during his pursuit in the medical field!

Congratulations Gonzalo, we are so proud of you!